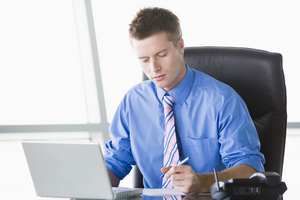 Are you looking for a new job?  If you are, there is a good chance that you will turn to the internet for assistance.  The internet is one of the easiest ways to go about examining career opportunities that may be waiting for you.
When it comes to using the internet to help you find a new job, you will find that you have a number of different options.  Two of the most popular ways to examine job openings online involve visiting the online websites of companies that you may know of and by visiting websites that are commonly referred to as career search websites.  What is nice about using these two online resources is that they are often easy to use, reliable, and successful.
Another one of the many advantages to using online career search websites and company websites to find jobs is that you can often apply for those jobs instantly.  Many career search websites are designed to allow you to search for a job in a specific industry, as well as search by a specific location. Should you find a job that meets your expectations or a job that you are well qualified for, you may be able to apply for the job right from the career search website.  Many employers opt for this way of receiving job applications, as it can be much more unified in nature.
As previously stated, you can also find jobs by visiting the online websites of companies that you are familiar with.  You can do this by performing a standard internet search with each company name.  Many businesses with online websites have a careers or an employment section. This section can be used to examine all job openings. In addition to seeing what jobs are currently available, you may also be able apply for those jobs with the same website.  It is common for you to be provided with a traditional application to fill out, with a specific location for your resume, which you should be able to copy and paste.
As outlined above, you have a number of different options, when it comes to applying for jobs online.  You may even be provided with an email address, which you can use to submit your resume for a specific job opening.  Although you can submit your job application and resume online, you may be curious as to whether or not you should do so. For starters, you will want to take the company's preference into consideration. If they state that they will accept online resumes, but request that you send them through the postal service, you may want to do so.
There are also a few points that you will want to keep in mind, when submitting your job application or resume online.  Unlike printed resumes and applications, you are unable to make changes as soon as you fill out and submit the form. That is why it is important that you thoroughly proofread all job applications and resumes that you choose to submit online.  This is extremely important, as you do not want inaccurate information transmitted on your behalf.  It is also advised that you fill out all parts of a job application and make sure that your resume keeps its original format intact.
Of course, the decision as to whether or not you want to apply for jobs online is your decision to make, in most cases.  If you decide to do so, just be sure that your information is accurate and complete and you should be good to go.